Clearing Landmines in Cambodia
The post Clearing Landmines in Cambodia appeared first on The Borgen Project.
Sustainable Farming in Developing Countries
What is Sustainable Farming?
The post Sustainable Farming in Developing Countries appeared first on The Borgen Project.
Evergrande in Guizhou
The post Evergrande in Guizhou appeared first on The Borgen Project.
Evergrande in Guizhou
The post Evergrande in Guizhou appeared first on The Borgen Project.
The World Cocoa Foundation: Sustainable Cocoa for a Rich Future
According to NPR, high rainfall, lower demand for chocolate and price-fixing have also contributed to a decrease in cocoa prices. This has led to an increase in low wages and high debts for cocoa farmers, resulting in chronic poverty. Charlotte Grant, the Communications and Marketing Manager for the World Cocoa Foundation believes that poverty leads to issues such as child labor and deforestation.
"We fear that the well-being of farmers will not improve unless the cocoa supply chain becomes more sustainable," said Grant. Without any intervention, the global cocoa industry faces an uncertain and unstable future. Fortunately, the World Cocoa Foundation has given cocoa farmers a sense of renewed hope.
The post The World Cocoa Foundation: Sustainable Cocoa for a Rich Future appeared first on The Borgen Project.
5 African Agritech Startups Tackling Poverty
Kitovu is a Nigerian based mobile app that was launched in 2016. The startup's goal is to help farmers increase their crop yield while guaranteeing sales directly to buyers. Kitovu's primary motivation evolved from post-harvest loss and waste occurring in roughly 40 percent of crops. This waste is partly due to small farmers being required to sell their goods through intermediaries who take a large portion of the profit. To reduce loss and decrease corruption, Kitovu connects farmers directly to processing companies and relevant consumers. 

With this information, farmers use Kitovu's FarmPack to provide insight into the purchase of crop-specific fertilizers, appropriate seeds and agrochemicals. Kitovu also has a user exchange feature, called FarmSwap, that allows farmers to trade produce, thus gaining additional funding through inputs financing. Lastly, Kitovu offers a third feature, called eProcure, to help farmers with various supply chain needs, including exportation and necessary operational machinery.

Agrocenta is a four-tiered software platform founded in Ghana in 2015. Similar to Kitovu, Agrocenta seeks to solve a common barrier to farmers: a lack of access to buyers and financing options. Four distinct platforms are offered. AgroTrade simulates an active marketplace that connects farmers of staples directly to buyers. AgroPay creates a reliable log for various products. AgroInfo delivers industry news such as crop prices and weather updates. Finally, Truckr partners directly with Ghana Private Road Transport Union to ensure drivers deliver goods efficiently. With these services, Agrocenta services more than 46,000 individual farmers.
AgriPredict

is a

Zambian-based agritech company

created by CEO Mwila Kangwa that utilizes AI to

help around 22,000 farmers

manage risks of environmental disasters, including drought, pests and crop diseases. This mobile app and web-based platform predicts weather patterns and identifies crop diseases through machine learning. A farmer will take a photo of the diseased crop and upload it to the app where the output will be a real-time diagnosis, treatment options and a location of the nearest agricultural supply store. Additionally, AgriPredict has a tool that helps farmers estimate their yield of a specific plot of land.

Yellow Beast Tech

is

aiming to solve severe water shortages

, like the shortages that plagued South Africa from 2015 to 2018. During this time, city dam water levels fell below the typical level by 13.5 percent. Founded by civil engineers, Pontisho Molestane and Matebele Moshoni, the company invents, manufactures, sells and installs irrigation systems aimed to limit water waste. Additionally, the device uses AI to analyze the most optimal conditions for the soil-crop system to aid farmers in maximizing crop yield while limiting water usage.

Hello Tractor,

a mobile app, was founded in 2015 to

provide affordable equipment to farmers

in Nigeria and Kenya. The app connects tractor owners, small-scale farmers, banks and dealers to locate the best solutions. A monitoring device is first attached to the tractor and connected to the cloud. Relevant data is transmitted to stakeholders to optimize agricultural business networking and production. According to the company, 22,500 farmers have been served to date. Further, these farmers see about a 200 percent increase in crop yield.
African agritech startups show promise for the continent by addressing the needs of the ever-increasing population. Not only do these five startups provide an innovative approach to addressing systemic issues in the sector, but concrete solutions to food security and poverty as well.
The post 5 African Agritech Startups Tackling Poverty appeared first on The Borgen Project.
10 Facts about Sanitation in Nicaragua
The post 10 Facts about Sanitation in Nicaragua appeared first on The Borgen Project.
History of Drought in Thailand
As a result, the Thai government has promoted projects and campaigns which encouraged water conservation. Thailand has implemented dams and reservoirs to play a major part in relieving drought in the country. Thailand initiated the majority of the construction of its major dams and reservoirs, such as the Chao Phraya Division Dam, the Bhumibol and Sirikit Dams and the Greater Chao Phraya Irrigation, after the Second World War.
In 2019, for example, the Royal Irrigation Department of the Thai government designed two rice planting areas in the central plains to double as water catchment areas. Currently, the government is planning to build 421 water storage facilities to support farmers who are suffering from the current drought. Due to the intensity of the current drought in Thailand, the Thai Irrigation Department is raising slight concerns about the efficacy of these dams and reservoirs. 
Drought in Thailand has been a long occurring issue that affects numerous aspects of Thai society. Specifically, the negative impact on the agricultural sector not only affects the farmers but fluctuating food costs also affect Thai consumers. The irregular precipitation rate, that the climate change of the last decades caused, is further worsening the drought in Thailand, thus creating a cyclic decline of the economy and water sanitation and access.
The Thai government is taking active measures to deal with these issues where the aim is to provide continuous dedication to improving water conservation. The governments' intention is that eventually, droughts in Thailand will become stories of the past.
– YongJin Yi
Photo: Flickr
The post History of Drought in Thailand appeared first on The Borgen Project.
MyAgro Aids Smallholder Farmers in Mali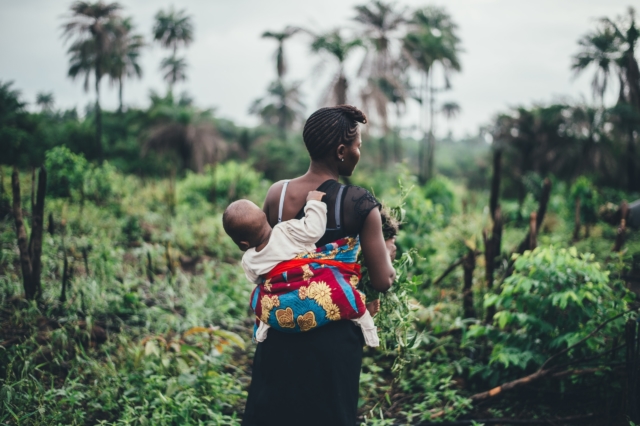 MyAgro is an organization working from the ground up to address poverty and it is doing so through an innovative technique. With the latest research proving that user-friendly mobile systems accessible in low internet areas are some of the best ways to reach people in poverty, myAgro built a cellphone-based savings program called Mobile Layaway. It helps smallholder farmers in Mali and around the world pay for supplies. Smallholder farmers no longer have to struggle to save lump sums in order to purchase seeds and fertilizer for their farms.
Who Are Smallholder Farmers?
Smallholder farmers are people who work on up to 10 hectares of farmland. Smallholders have family-focused motives behind their work and generally rely on family labor for production. Not only is farming their job, but they often depend on it to feed their family. They also provide up to 80 percent of the food supply on an equal percentage of the farmland in sub-Saharan Africa.
How Does MyAgro's Mobile Layaway Work?
Smallholders often have difficulty saving enough money to purchase bulk farm goods. The majority of rural farmers live too far from banks and do not have the money to access them and make deposits. Furthermore, bank fees would deplete their savings quickly.
However, many of these farmers already go to the store to purchase cards for minutes on their phones, so they are familiar with Mobile Layaway's system. With Mobile Layaway, farmers go to their local village store where they purchase a prepaid scratch card, which can range from 50 cents to $50. After texting the scratch-off code, the value of the purchased card goes into a "savings account," which can accumulate to pay for fertilizer, seeds and training packages. Mobile Layaway is similar to having a savings account at a bank, however, it is on the smallholder's phone, which makes it easy to save money while buying supplies for their homesteads.
MyAgro takes this program one step further as well; its field agents train the smallholder farmers in modern farming techniques and methods that work specifically in the West African landscape.
The Situation in Mali
Mali ranks number 21 on the list of the poorest countries by population. In 2009, the poverty rate in Mali stood at 49.7 percent, meaning that almost half of the population lived on less than $1.90 per day. Though 2019 numbers are not officially out, the World Bank estimates that the poverty rate has reduced from the 2017 rate of 43.4 to 41.3 percent. The World Bank attributes this recent decrease to "exceptional agricultural production."
Mali's economy greatly relies on its agricultural sector. It makes up 80 percent of the populations' daily activities and income. The country ranks number 44 for countries with the most arable hectares for agricultural production, at a whopping 4.8 million hectares. What is more shocking is that Mali is using only 7 percent of this land.
Because of Mali's substantial possibility of growth, many organizations have stepped in to build a more sustainable agriculture system. Building a sustainable agriculture system required aiding the farmers in developing a farming capacity, reducing food insecurity and increasing livelihoods. A byproduct of work in Mali has been an increase in people's awareness of the necessity for better techniques. In recent years, organizations have had to alter their strategies to adapt to climate change effects such as floods and droughts.
MyAgro's Benefits
Mali's government went through a military coup when myAgro was just a pilot savings-based payment model in its first year. International NGOs and foreign governments all left as the government shut down, and the country was in political chaos. MyAgro stayed, and during that time, it learned that smallholder farmers in Mali still saved money through their mobile phones. MyAgro allowed for this possibility as most banks closed during that period. With loan-based payment models, many farmers would have defaulted on their payments during a time of conflict like in Mali.
MyAgro's Impact
Originally, the organization's reach was slow-moving. In fact, its users changed from a few thousand in 2011 to 30,000 in 2017. Since then, it took only two years for the number of users to double; the company hit 60,000 farmers in 2019. MyAgro estimates that it will be able to increase these numbers even further and reach 120,000 farmers in 2020.
Reaching farmers is one thing, but the personal impact on each individual is also phenomenal. If a smallholder farmer implements the techniques that MyAgro offers, they can expect to see a 50 percent increase in their harvest yield per hectare, at minimum. Some farmers have even seen a 100 percent increase per hectare. This equates to about $150 to $300 in additional income for the smallholder farmers each year. MyAgro is not stopping there and is "working to increase the direct economic impact of the program to over $550 per farmer in the next few years to move each farmer above the poverty line."
MyAgro's Longterm Goals
Because myAgro's mission is to move smallholder farmers in Mali and the world out of poverty, it is no surprise that its ultimate goal is to reach 1 million farmers and their 10 million family members. By 2025, myAgro aims to work with these smallholder farmers to increase their income by $550 a year. This additional income would push the farmers and their families out of poverty.
MyAgro started an enormously challenging pilot model that led to a successful organization. It not only aids smallholder farmers in their rise out of poverty but changes people's perceptions of farmers' abilities to handle their money. Through all of this, myAgro has built a resilience with Malian citizens that the country has never seen before.
– Cassiday Moriarity
Photo: Unsplash
The post MyAgro Aids Smallholder Farmers in Mali appeared first on The Borgen Project.
Education for Tea Pickers' Children in Sri Lanka 
The post Education for Tea Pickers' Children in Sri Lanka  appeared first on The Borgen Project.