Bird-Friendly Coffee Benefits Producers and the Planet

As the market demand for coffee grows in industrializing nations, bird-friendly coffee may offer an eco-friendly solution to an unsustainable industry. The global population consumes approximately 7.5 million tons of coffee each year, and experts expect global coffee consumption to more than double in the next 20 years.
Earth may not have the capacity to keep up with demand. Forests absorb 40% of human fossil fuel emissions, and the destruction of these carbon sinks contributes to a warming climate that diminishes the land suitable for growing coffee and drives coffee plantations into previously intact forests at higher altitudes. This cycle of deforestation and warming perpetuates the loss of the 1.6 billion livelihoods. It also destroys habitats for 80% of terrestrial species supported by forests.
A Possible Future for Coffee Production
Some farmers embrace shade-grown coffee as an environmentally and economically sustainable means of coffee production. Shade-grown coffee production is a method of agroforestry that integrates coffee plantations and forest growth on the same land. Environmental benefits of shade-grown coffee compared to full-sun coffee production include erosion control, better soil health, carbon sequestration and increased bird habitat.
These environmental advantages translate to economic benefits. For example, agroforestry practices reduce nutrient and labor inputs into the soil due to the natural decomposition of leaf matter. Agroforestry also supports bird-friendly coffee production by creating healthy bird habitat. Birds provide free pest control that eliminates or reduces the need for harmful chemical pesticide use. A single bird living on a shaded coffee plantation can protect 23-65 pounds of coffee each year from pests like the Coffee Berry Borer, which inflicts $500 million worth of damage annually to the coffee industry.
Shade-grown coffee plantations typically produce 30% less coffee than full-sun plantations. However, the economic benefits of agroforestry compensate for this loss, saving an average of $2,000 per hectare each year. In fact, a study that researchers conducted at Cornell and Columbia Universities demonstrated that small-scale farmers, including 25 million coffee farmers in developing nations who produce 80% of the world's coffee, could optimize their profits by converting at least 36% of their plantations to shade-growing practices.
Additionally, shade-grown coffee farmers can benefit by growing tree crops like mangos, passion fruit and guava on their plantations for sale or consumption. In Guatemala and Peru, for example, fruit grown on shaded coffee farms comprises 9-11% of the plantations' economic value.
Certification Systems
The environmentally-induced economic benefits of practicing bird-friendly coffee production are many. Moreover, consumers are willing to pay a premium for sustainable, shade-grown coffee. A survey of more than 1,300 coffee drinkers in the U.S. interested in the conservation of bird habitat revealed that the average bird watcher is willing to pay an additional $2 per pound of coffee for bird-friendly coffee. A 50 cent premium per pound of shade-grown coffee can optimize profits on small-scale farms at 85% shaded production.
Certifications like the Rainforest Alliance certification, Nespresso's AAA Sustainable quality certification and the Bird Friendly Coffee certification from the Smithsonian Migratory Bird Center all contribute to shade-grown coffee premiums. With additional support to low-income farmers from certification systems and governments, the transition to shade-grown coffee can help to reduce the growing environmental impacts of coffee production while increasing profits and fair market access for small-scale farmers. These measures will contribute to an economically and environmentally sustainable future. All of this can occur without sacrificing one of the most popular beverages in the world.
– Avery Saklad
Photo: Flickr
The post Bird-Friendly Coffee Benefits Producers and the Planet appeared first on The Borgen Project.
Biotech in Kenya: Food is the Future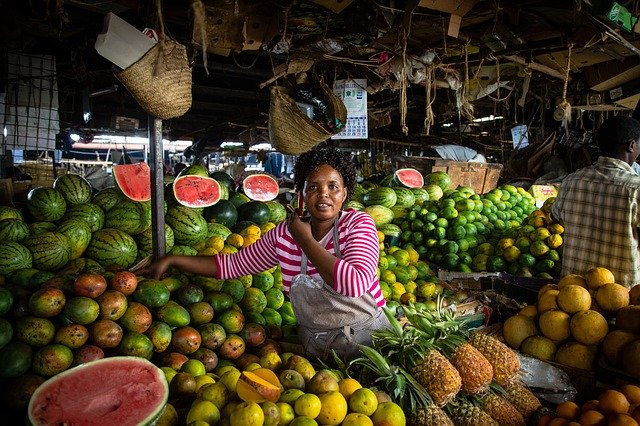 Kenya is one of the most food-insecure countries in the African region, where 14.5 million people suffer from chronic food insecurity and poor nutrition. One in three Kenyans suffers from illness due to malnutrition. However, food and textiles engineered with biotechnology prove promising for the agricultural industry. These Genetically Modified Organisms (GMOs) bode well for future Kenyan prosperity. Here are some of the factors that support biotech in Kenya.
Food Insecurity and Poverty
Indicators of poverty in Kenya include high rates of infant mortality, tuberculosis and low rates of literacy. Kenya is ranked 55 out of 195 countries on the Global Health Security Index and almost half of the population live in absolute poverty making an average wage of less than $1.90 per day. Though this nation is dependent on agriculture, with 79% of the population relying on food and crop production, farming does not produce an easily livable salary. In contrast, many of the crops produced in Kenya are exported to other countries. Around 72% of consumer products are imported from surrounding areas. Kenya's poorest demographic has an average of four to six children per household. The country experiences a continued increase in population because of a lack of affordable healthcare and education.
Much of the poverty is due to the corrupt nature of Kenya's government. A large majority of public officials and officers accept bribes in order to consolidate power. According to Transparency International, Kenya is one of the most corrupt nations in the sovereign world. Public surveys state that 45% of public service users offered bribes (in turn accepted) in the past year. In 2019, 67% of people observed an increase in government corruption, placing Kenya in the top 45 most corrupt countries on Earth.
Upon President Uhuru Kenyatta's election into office, he proposed a plan to replace the Kenya Vision 2030 goal to eradicate poverty with the Big Four. President Kenyatta plans to ensure food security, affordable housing, manufacturing and affordable healthcare for all through a budget proposal that prioritizes public infrastructure. Kenyatta intends to achieve these goals by 2022. Still, environmental challenges and the COVID-19 pandemic have threatened the food production industry and government capability to prioritize these goals.
New Industries, New Hope
Kenyan farmers are slow to embrace GMOs and biotech due to cancer concerns and suggested links between disease and ingestion of "unnatural products." However, the Kenyan Ministry of Agriculture's updated research suggests that there are no significant links between genetically modified crops and cancer. Local biotech research claims the adoption of these processes and materials will aid the eradication of bollworms in cotton plants. They are hopeful for the reduction of hunger in the nation. With the adoption of biotech crop management, Kenya is one of the first East African nations to implement majority transgenic cotton farming.
In 2019, the Ministry of Agriculture approved the use of "Bt Cotton," a specially engineered breed of cotton that naturally drives away destructive caterpillar breeds without the additional use of pesticides. The Standard defines this type of GMO production stating, "Popularly known as agritech, biotechnology is the practice of using scientific techniques and tools such as genetic engineering to change and improve plant and animal productivity." Crops like cotton are one of the widest used in the textile industry and compromise more than 21% of Kenya's export economy. With more than 69% of Kenya's economy dependent upon the export of tea and cut flowers to bordering nations, reduction of "lost product" due to pests and other factors is necessary to protect these industries and ensure future growth.
GMOs produce the ideal shape and size of crops. They simultaneously maintain the preferred growth rate with the ability to ward off pests and other diseases. With these modifications, farmers can expect higher yields of crops and less water usage due to drought-resistant biotechnologically modified seeds.
Cassava in Kenya
Cassava is one of the main food groups in the coastal regions of Kenya. The population consumes it largely as a calorie-dense and nutrient-rich root. Bt Cassava is undergoing trials to determine the crop's resistance to brown streak disease and cassava mosaic disease. Professor Miano of the Virca Plus Project asserted that farmers lose up to 70% of crops due to these problems. Bt Cassava awaits approval from the Ministry of Agriculture during the assessment of sustainability and safety. Former trials seem promising as Professor Miano quotes, "…I can confirm that it is good, highly resistant to the diseases and its nutritional composition has not been affected in any way." If Bt Cassava manufacturing continues such promising results, the strain of food security could become a memory for Kenyans.
Economic Growth
Kenya's Gross Domestic Product is stagnant at less than 5% due to the COVID-19 pandemic, revealing the lowest economic growth in three years. Slowed tourism and accommodation services are to blame for decreased economic expansion. Nonetheless, biotechnical engineering is one of the most promising innovations for the expanding population. Food often contains vitamins and other nutritional benefits to improve malnourished communities. Crops engineered with biotechnology are increasingly more affordable for Kenyan farmers. With an adoption rate of more than 11%, the previously decaying textile industry is sure to observe a boost soon.
Modified crops will reduce the need for imports. Increased product yields due to biotech in Kenya will save farmers time from mundane tasks like weeding. Without the cost of pesticides, farmers can expect an increase in production and reap the benefits of saved labor. A transition towards biotechnology in food production will make Kenya one of the leading nations in agricultural production. The conversation about biotech in Kenya could result in extreme poverty reduction and a more sustainable, healthy future for the population.
– Natalie Williams
Photo: Pixabay
The post Biotech in Kenya: Food is the Future appeared first on The Borgen Project.
Permaculture Farming Fights Global Poverty

Permaculture farming is a design system for farming that applies ecological principles from nature to human agriculture. It attempts to banish pollution, water waste and energy waste. In the same vein, it focuses on improving productivity, efficiency and upcycling production to improve farmers' conditions and their land. The heart of permaculture is caring for the planet, caring for people and promoting equitable distribution.
Permaculture Farming Integrates Production
This concept grew out of a sustainable agriculture movement initially developed by Bill Mollison and David Holmgren in Australia in the 70's. The principles of permaculture are many. For instance — observing and interacting, catching and storing energy, obtaining a yield, applying self-regulation and feedback. Additional principles include using and valuing renewables, producing no waste, designing from patterns to details, integrating production (instead of segregating it), using small solutions, valuing diversity, valuing the marginal and creatively responding to change.
Enabling Self-Subsistence
NGOs and charity organizations often provide direct aid that is helpful in the short term but does not offer long-term solutions. A permaculture advocate named Josephine Awino explained, as an example, that in Kenya cash crops are primarily grown. However, when a community transitions from growing cash crops and moves towards growing plants that their community can eat — it allows the community to depend less on imports and exports. With less dependence on external subsidies, which are transitory and sometimes withdrawn, the community can create a long-standing, institutional baseline for financial success.
The Reuse of Land
Permaculture typically uses cyclical farming techniques to reduce waste and sewage problems. Permaculture farming primarily focuses on practical ways one can enrich the soil, to maximize garden output. It is also possible to implement the cycling of produce types during this process so that the land can consistently retain the same nutrients during each growing season. Any community can improve the soil quickly through using compost-making, water catchment systems and improving the landscape for water retention. Instead of focusing on what one can get from the land, permaculture focuses on how one can continue to reuse land exponentially. In communities where there is minimal space for gardening and farming, the reuse of land is particularly helpful. The consistent ability to reuse the soil can help protect low-income communities from famines due to blockades or sanctions from other countries.
Generating Income
Many communities often function with small economies. In this same vein, even small economies utilize mutual trade and aid — made possible through permaculture. Additionally, permaculture reorients the economic goals of a community. Instead of working to gain more money to buy imported food, the community can save money by consuming the food that they have created, themselves. Permaculture farming creates less dependence on outside income and promotes the circulation of the local economy in conjunction with surrounding economies and the instrumentation of direct, mutual aid. Also, permaculture farms can utilize the space they have created to offer other community services, which can, in turn, be used to generate income. Once the farm is successful, it can also serve as a teaching site for other communities within the region. In this way, communities can learn permaculture practices and this service (of teaching) itself can serve as yet another direct source of income.
Promotion of Community Reliance
When communities implement various kinds of food production, it does not necessarily require that individuals own land or have money. For example, a community can band together to petition their government to provide ground for a shared, community garden. Frequently, permaculture can function successfully in limited, private spaces — like rooftops or walls, to optimize the area and encourage growth. Individuals are inspired to rely on their community members to identify which places will work best for creating garden zones. Additionally, permaculture farming can unite a small community in the shared goal of making food to be used for and sold by the community, exclusively.
– Hannah Bratton
Photo: Flickr
The post Permaculture Farming Fights Global Poverty appeared first on The Borgen Project.
How Ice Stupas Prevent Water Shortages in Ladakh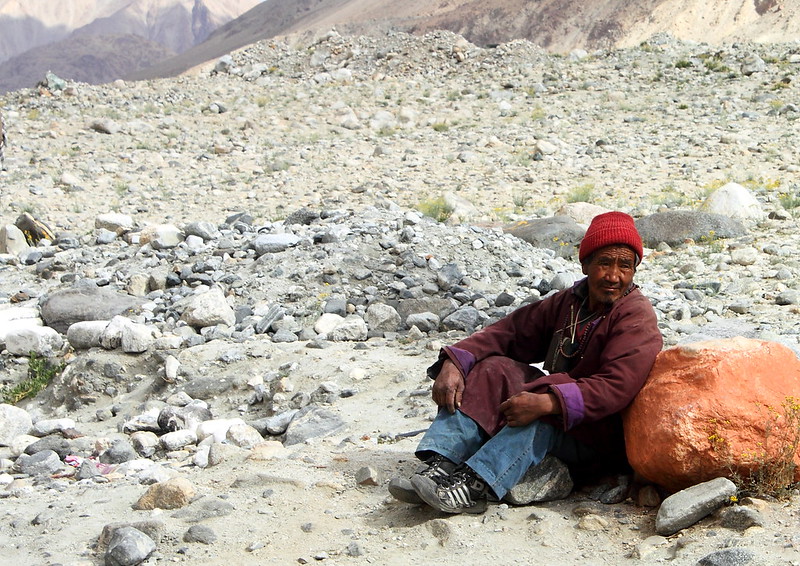 In the mountain desert of Ladakh, a region located in Northern India, water has long been a valued and scarce resource. Ladakh is located in the Himalayas with a base elevation of roughly 8,000 feet and peaks reaching over 25,000 feet. Ladakhis rely almost entirely on glacial and permafrost melt for water. However, in recent years, due to rapidly receding glaciers, water shortages in Ladakh have become more severe. In years to come, experts expect this problem to worsen. Despite this issue, Ladakhis continue to innovate and adapt to the harsh and changing climate. Ice stupas are one example of this innovation.
Melting Glaciers Causing Spring Water Shortages
Water shortages in Ladakh are worst in the springtime, when farmers, who make up roughly 80% of the Ladakhi population, need to sow their fields. During the spring, glacial streams have not begun to flow yet since most glaciers are located higher in the mountains where temperatures are lower. As glaciers continue to recede, streams start flowing later and the water shortages of spring become longer and more damaging. The later farmers have to wait to start sowing their fields, the lower their yields and profits become.
Ladakhis have highly organized water management systems that have been developed over thousands of years. They primarily rely on mud canals and dams to distribute and store water as well as strict water usage rules to ensure water is used efficiently. These systems have been successful in Ladakh for generations but have proven to be insufficient in handling the changing climate.
Storing Winter Water in Ice Reservoirs
Observing the intensifying water shortages in Ladakh, Chewang Norphel, a local civil engineer, set out to design a method of storing water during the winter so that it could be used in the spring. There are many stories of Ladakhis creating man-made ice structures to store water, but many were inefficient, and there were no scientific methods to the practice. Norphel created his first artificial glacier in 1986 by creating a series of embankments along a stream that slow the water and create shallow pools just a few inches deep to ensure the water freezes. Built in October, these ice reservoirs collect and store water that would otherwise be wasted throughout the winter months. In the spring, they begin to melt, providing water for farmers that need it for irrigation.
Since creating his first artificial glacier in 1986, Norphel has created 16 more artificial glaciers. Sonam Wangchuk, inspired by Norphel's artificial glaciers, put together a team in the fall of 2013 to create an improved ice reservoir. Wangchuk and his team developed a prototype for the ice stupa, a large cone of ice that can store more water and melts slower than Norphel's design. When the small-scale prototype provided water well into May, Wangchuk knew they had discovered an important solution.
Ice stupas, named after the Buddhist structures that are built to house sacred relics, can be complex projects to build but work based on simple concepts. Water runs through an underground pipe from higher elevation down to the site of the ice stupa where, due to natural water pressure, it rises up through a vertical pipe without any pump. The water sprays out of a sprinkler at the top of the pipe and freezes as it falls onto a conical shape of branches. The conical shape gives the ice stupas a large advantage over Norphel's artificial glaciers, as direct sunlight hits less surface area, meaning that the stupas melt slower and provide water for longer. Throughout the winter, this water freezes into huge cones of ice that can reach 30 to 50 meters high.
Each of these ice stupas can store millions of liters of water, enough to support farmers through the crucial spring months until the summer when glacial streams start flowing. Many of the ice stupa projects to date have been designed to support poplar and willow tree fields, which are two of the most profitable crops to grow in the area and require large amounts of water.
A More Comprehensive Solution
As the glaciers continue to recede, the need for ice stupas and other innovative water management solutions will only keep increasing. Darren Clark, a member of the ice stupa project from 2014 to 2019, says the ice stupas have benefited communities and are important symbols that alert Ladakhis of the changing climate and increased water shortages. Many Ladakhis were skeptical of the ice stupa projects initially, but, as spring water shortages in Ladakh continue to worsen, ice stupas are becoming more essential each year.
Clark sees ice stupas as just part of the solution for the future of water management in Ladakh. He would like to see improved water infrastructure and plumbing systems that can collect more meltwater throughout the year and distribute it more efficiently. One system could create ice stupas in the winter months and act as regular water distribution throughout the spring, summer and fall. Clark views such a system as an essential adaptation for Ladakhis in future years as snowpacks continue to diminish and glaciers recede.
Issues of water shortages in high mountain deserts are a growing problem in mountain communities everywhere. Clark has helped design and build similar ice stupa systems in Peru and Switzerland and is currently in the process of writing a book on how improved water management systems could benefit high mountain desert communities around the world. With millions of people living in mountain deserts relying primarily on glacial melt for water, improved water management systems — including ice stupas — will be an essential part of combating climate change in years to come.
– William Dormer
Photo: Flickr
The post How Ice Stupas Prevent Water Shortages in Ladakh appeared first on The Borgen Project.
Hunger in Turkmenistan
This time last year, the London-based Foreign Policy Centre reported that Turkmenistan was "a country teetering on the edge of catastrophe." An economic crisis has exacerbated hunger in Turkmenistan. Additionally, Human Rights Watch calls Turkmenistan "an isolated and repressive country." Without freedom of speech or information, the authoritarian government leaves no room for economic autonomy, thus resulting in hunger among citizens.
Economic Crisis and Hunger in Turkmenistan
Turkmenistan sits on 9.9% of the world's gas reserves, with 19.5 trillion cubic meters. Statistics like these attract foreign investors, which in theory should boost the nation's economy. However, in 2019 Turkmenistan entered its worst economic crisis since its independence from the Soviet Union in 1991. The state heavily controls the economy, and the European Bank for Reconstruction and Development (EBRD) lists Turkmenistan as the "least competitive economy among the EBRDS's countries of operations," meaning that economic autonomy is essentially nonexistent. The Foreign Policy Centre's report labeled Turkmenistan's economy as a "Potemkin economy," meaning its public record of ordinary, satisfactory GDP figures — a result of strictly regulated state companies — hides a crumbling economy.
In 2018, a video of a Turkmen student cutting up his debit card, salting it and cooking it for dinner circulated around media sites. The student, who was studying abroad in Ukraine, spoke on the matter, saying that "the [bank] cards stopped working and, as a result, I've lost 15 kilograms." While the banks never released explanations, economists suggest that the debit card failures may be a result of Turkmenistan's active black market. Officially, the exchange rate is three and a half Turkmen manats to one U.S. dollar. But the black-market rate is closer to 22 manats to one U.S. dollar. The government would lose large sums of money with students trying to withdraw from their banks in foreign countries.
The Turkmen government lacks transparency about its crop supply as well; in 2018, Deputy Chairman Esenmyrat Orazgeldiev released data stating that Turkmenistan had overshot its yearly harvest goal, and had harvested 1.099 million tons of cotton. However, reports from the Agriculture and Water Resources Ministry and the International Cotton Advisory Committee said that the country had harvested between 300 and 450 thousand tons. A similar inconsistency in reports occurred for the wheat harvest. These economic and agricultural struggles have led to widespread hunger in Turkmenistan, particularly in the form of major food shortages across the country.
Food Shortages
For the past three years, hunger in Turkmenistan has resulted from dire food shortages. The Diplomat conducted an interview with Turkmen "activist-in-exile" Fareed Tukhbatullin in 2018, and Tukhbatullin recalled fights breaking out among citizens waiting to purchase necessities such as bread, flour, vegetable oil and eggs, all of which are in short supply despite being government-regulated foods. Inflation and the disparity between the official manat's value and the black-market manat's value have made importing ingredients and farming equipment nearly impossible. In the interview, Tukhbatullin emphasized that there are no official news coverings or statistics released in Turkmenistan about this crisis, but he estimated that 60% of the population is unemployed and living with food insecurity. Last month, Turkmenistan increased its regulation of subsidized foods by enforcing the use of registration books by individual households. Families are instructed to bring their books, which have a certificate containing their address and the number of people in their household, to food stores, where their purchases will be documented.
Foreign Aid Reducing Hunger in Turkmenistan
Currently, the U.S. Agency for International Development (USAID) is working to stabilize Turkmenistan's economy and strengthen its international connection around Central and South Asia. USAID also provides assistance to dairy and meat-producing livestock farmers to keep their livestock healthy, and it works to connect the farmers to local and international markets. In July 2020, USAID announced the launch of its hotline for Turkmen farmers. The hotline is accessible over email and telephone, and it offers necessary advice on the exportation of goods to foreign markets. USAID claims that this extra support will help the Turkmen farmers "maximize their revenues, stabilize seasonal sales, and expand the markets for quality Turkmen products." USAID also worked between 2010 and 2019 to introduce Turkmenistan into the International Financial Reporting Standards, which allows the country more access to the global economy.
Turkmenistan has not known peace or stability since its independence in 1991. Inflation, food shortages and disconnect from the rest of the world have plagued the country for almost 30 years, and government officials worry that this instability will soon lead to catastrophe. Helping the citizens of a highly isolated country is extremely difficult, but organizations like USAID are doing what they can to end hunger in Turkmenistan.
— Anya Chung
Photo: Flickr
The post Hunger in Turkmenistan appeared first on The Borgen Project.
How Crop Diversification Can Reduce Poverty in Benin

Benin, a nation in West Africa, has a population of 12 million people. Estimates have determined that 30% of the workforce in Benin works in the cotton industry. Even though the country is one of West Africa's top producers of cotton, poverty in Benin remains quite high. In 2018, 46.4% of citizens fell below the poverty line.
Reliance on Any One Crop is Risky — Particularly Cotton
Reliance on cotton has a variety of harmful effects that prevent major economic growth and the reduction of poverty in Benin. Unlike farmers in many other cotton-growing areas of the world, many cotton farmers in West Africa work on small-scale farms rather than large plantations. Because of the relatively small size of farms, most farmers lack the technology and efficiency of larger farms, which reduces productivity and profitability. For example, most farms rely on rainfall to water their crops and must pick cotton by hand, which is a tedious and time-consuming task.
Growing cotton presents a variety of dangers to the environment and the health of farmers. Cotton is a challenging crop to grow, and common practices in Benin rely heavily on harmful pesticides as well as large amounts of fertilizer. Around the world, cotton only accounts for 2.4% of cultivated land but uses 6% of total pesticides. Some have linked pesticides in Benin to pesticide poisoning as well as eye, stomach and skin irritation. As pest incidence has risen and soil fertility has decreased, reliance on these agrochemical inputs has increased. This can account for up to 60% of production costs for small farms.
Relying on cotton presents other challenges besides health risks, soil degradation and reliance on outside inputs. When so many people rely on selling cotton, many communities become highly sensitive to changes in global prices for cotton. Deregulations in the global market have made it harder for farmers in Benin to compete. Due to the recession caused by COVID-19, the price of cotton has recently reached a 10-year low.
Crop Diversification Efforts to Reduce Dependence
A variety of programs have emerged to mitigate the risks of growing cotton as well as initiatives to encourage farmers to grow other crops. The Food and Agriculture Organization of the United Nations (FAO) runs a variety of programs in Benin, including its Integrated Production and Pest Management (IPPM) program and its Farmer Field School (FFS). IPPM aims to educate farmers on the risks of some pesticides while encouraging crop diversification and improved farming practices to decrease pest incidence naturally. FFS educates small groups of farmers on optimal planting and fertilizer use that reduces costs and increases crop yields.
Some private organizations and individuals have stepped in to address poverty in Benin as well. Father Godfrey Nzamujo, a former professor at the University of California, Irvine, left the U.S. and came to Benin in an attempt to use his Ph.D. in microbiology to address food security through zero-waste, sustainable farms. He started a farm in 1985 that focuses on creating zero waste and thoughtful crop rotation to maintain natural soil fertility and prevent reliance on fertilizer. Since then, he has opened multiple centers across 15 countries to share his organic farming techniques with others. With support from the U.N., Nzamujo has been able to educate 30,000 farmers.
Pesticide Action Network, an organization from the U.K., also works in Benin to promote organic cotton farming and reduce the use of harmful pesticides. It helps farmers find natural alternatives to pesticides and gain access to farming equipment that increases efficiency. This equipment is often useful for a variety of other tasks as well, as milling equipment can grind neem seeds to make natural pesticides and grind maize for food.
Each of these programs utilizes a variety of methods, but they ultimately have the same desired outcome. By promoting sustainable farming practices and diversifying crops away from cotton, farmers in Benin can have greater crop yields, more fertile soil for future seasons and resiliency to external shocks. Decreasing these farmers' need for expensive fertilizers and harmful pesticides increases their profits, decreases food insecurity and reduces poverty in Benin.
Progress in Diversification Remains Slow
Despite all of the benefits of crop diversification, Benin has been slow to move away from its heavy dependence on cotton. In 2018, raw cotton accounted for 34.5% of Benin's export revenue. A major reason for this is private and public investment as well as government subsidies that keep cotton competitive, particularly in the last four years of the presidency of Patrice Talon. This is no surprise, as Talon made his fortune selling agricultural inputs and later entering the cotton ginning industry.
As nearly half of the current population of Benin lives in extreme poverty, the time to make major changes is now. With an increase in crop diversity and a transition toward more sustainable agriculture, food insecurity and poverty in Benin could greatly reduce.
– William Dormer
Photo: Pexels
The post How Crop Diversification Can Reduce Poverty in Benin appeared first on The Borgen Project.
Severe Land Degradation in Malawi
Malawi, a small country located in southern Africa, is heavily experiencing the negative effects of deforestation: severe land degradation. If the country cannot find a successful way to fix its watersheds, it could become water scarce.
Malawi has a population of over 18 million people. Poverty affects a large percentage of Malawi's population. Agriculture is the main source of income for most households in Malawi, making up more than one-third of the country's $7 billion GDP and 90% of its exports. Over 80% of the population in Malawi lives in more rural areas, while around 11 million of those people partake in smallholder farming.
While agriculture is the main contributor to Malawi's GDP, the majority of the land in Malawi is not suitable for farming. Because of this viability issue, the country is experiencing mass deforestation. Smallholder communities, therefore, push into the marginal land to survive. Other than expanding agriculture, Malawi forests are suffering from high demand for charcoal. In March 2017, the Malawi army went to major forests in the country to stop people from cutting down the trees for charcoal production, which was contributing to the land degradation that was contaminating the Shire River, the country's main water source.
Due to these actions and others, cities in Malawi are experiencing deforestation at alarming rates. For example, between 2001 and 2019, a mere two regions were responsible for over 50% of Malawi's deforestation. Nhata Bay lost 64.3-kilo hectares of forest, equivalent to about 158,889 acres; Mzimba lost 25.8-kilo hectares of forest, equivalent to about 63,753 acres. Over the last 40 years, over half of Malawi's forests have been cut down, and because of that, nearly 80% of the total land area in Malawi has experienced degradation.
How is Land Degradation Hurting Malawi?
Here are some ways that severe land degradation and watershed degradation affect the communities in Malawi:
The lack of vegetation covering the soil results in erosion, surface runoff, flooding, contaminated water, droughts and reduced energy security.

In the last decade, chemical land degradation has led to a

15% loss in arable land.

In 2014, the average annual national soil loss rates were

29 tons per hectare.

The Shire River Basin is a hotspot for land degradation. As fallen sediment mixes into the water at a higher rate, it is more expensive for the country to

filter the water to keep it safe

.

Sediment in river beds and reservoirs impedes irrigation canals and

hydropower generation

.

About 95% of Malawi's power generation comes from hydropower produced through the Shire River and Lake Malawi. However, because of low water levels, the electricity generation has reduced by 40%.
Efforts to Help
The Malawi Watershed Services Improvement Project (MWASIP), which the Ministry of Agriculture Irrigation and Water Development (MoAIWD) implemented, aims to fix the watershed crisis and the severe land degradation issue through three different components:
Scaling up landscape restoration ($53 million): Some of the things this component is focused on is scaling up restoration interventions in areas in the middle and upper Shire River Basin and helping the livelihoods of smallholder communities.
Improving watershed services ($82 million): Some things this component focuses on are providing grants to watershed management institutions, enabling infrastructure investments and improving climate information services.
Technical and Project Management Support ($25 million): This component is mainly focused on strengthening MoAIWD's ability to implement the project.
The proposed project costs $160 million. On June 19, 2020, The World Bank Board of Executive Directors approved $157 million for the MWASIP. The World Bank press release noted a few specific things that the $157 million will go towards. It will use the available $45 million dedicated to increasing water infrastructure to create 10 small multipurpose dams; 20 rainwater harvesting structures; 10 small irrigation schemes to increase access to water for productive use; create over 2,500 construction jobs; provide $40 million in livelihood support through community grant programs.
– Sophie Dan
Photo: Flickr
The post Severe Land Degradation in Malawi appeared first on The Borgen Project.
India's Agricultural Supply Chain During COVID-19
The COVID-19 pandemic has indubitably altered the way goods and services are distributed. India, a country that relies heavily on agriculture, is an example of how agricultural economies falter in the face of a pandemic. India has the second-largest arable land area in the world, with a coastline of over 7,500 kilometers. In fact, agriculture is India's largest employer, comprising 42% of the workforce. This means that disruptions to India's agricultural supply chain hurt the wellbeing of its citizens.
Before the coronavirus, India was already experiencing some setbacks in agricultural production. First, India's economy was growing at a slower rate, compounding existing problems of unemployment, low incomes, rural distress, malnutrition and inequality. Second, India maintains a large informal sector. An informal sector is one in which people do not report their incomes, and hence do not pay taxes on these incomes. Out of India's 465 million workers, around 91% were informal workers in 2018. This sector is especially vulnerable because it comprises many agriculture workers and migrant workers. If India's agricultural supply chain is disrupted, then these workers' sources of income are consequently affected.
Lockdown Regulations
In response to lockdown orders, informal workers migrated back to their rural hometowns. They were hoping to wait out the virus and follow restrictions. As this period overlapped with the harvest season in mid-April, the annual harvest was disrupted. Major liquidity issues ensued, notably with the June crop.
During a lockdown, informal workers do not have access to their usual sources of income. On the other hand, many workers in the formal economy retain regular salaries. It is estimated that in the first wave of the pandemic, almost 10 million people returned to their villages, half a million of them walking or bicycling. As a result of this economic stoppage, the International Labor Organization has projected that 400 million people in India risk falling into poverty.
Transportation Restrictions
Among other industries, COVID-19 is disrupting India's agricultural supply chains. In order to slow the progression of the virus, authorities heavily restrict movement across state borders, which blocks the movement and sale of crops. In addition, the lack of workers has interfered with the upkeep of machines and modes of transportation. Overall, limits on movement and a reduced workforce restrict the availability of food in India.
The transportation issue also translates into a range of export challenges. India's agricultural supply chain serves domestic food consumption. In addition, it also is a top exporter of agricultural produce in the world. Unfortunately, many major economies have implemented similar lockdown restrictions, which creates backlogs in supply chains. For instance, around half a million tonnes of Indian rice is locked up in the supply chains, while perishable items cannot be processed due to fear of delayed transit. Nearly $40 billion of India's agricultural exports are being severely affected by these repercussions of the pandemic.
Recovery
Even with these injuries to India's agricultural supply chain, the country is expected to remain among the world's fastest-growing economies. But these agricultural problems still call for new solutions.
Following COVID-19, digital innovations such as the eNAM (electronic National Agriculture Market) offer a pan-India electronic trading platform for farmers. The government recommended that states discourage the direct sale of crops and that farmers opt for rural wholesale markets. The government also launched an app that helps farmers and traders find transport vehicles.
Furthermore, several nonprofit organizations are working to ensure food security in India. For example, Rise Against Hunger India focuses on distributing meals and life-changing aid in rural India, after the organization noticed a lack of food supplies during the COVID-19 pandemic. The executive director, Dola Mohapatra, spoke about the rising hunger and food security concerns in India, giving special mention to the unstable incomes of informal workers and other daily wage workers.
Although India's agricultural supply chain is currently facing issues, the government is working to overcome these challenges with innovations that expedite the buying and selling of agricultural materials.
– Elizabeth Qiao
Photo: Pixabay
The post India's Agricultural Supply Chain During COVID-19 appeared first on The Borgen Project.
Sustainable Bangladeshi Fish Farming: IMTA
Shrimp farming plays an essential role in Bangladeshi livelihoods, food security and foreign exchange. Prior to the 1970s, Bangladeshi shrimpers typically farmed in inland ponds that trapped tidal waters. These ponds required minimal to no feed, fertilizer or other inputs, relying instead on the natural ecosystem for shrimp production. However, they produced limited output. This article explores the environmental and economic consequences of Bangladeshi shrimp farms, as well as the potential for an alternative method for sustainable Bangladeshi fish farming with IMTA shrimp farms.
Expansion of Shrimp Farming
In the 1970s, international market demand for shrimp grew as part of the "Blue Revolution," wherein cheap and vacuum-sealed fish appeared in the freezer aisles of grocery stores around the world. The potential for high profits led to the rapid expansion of commercial shrimp farming in Bangladesh. Today, shrimp production contributes dominantly to Bangladeshi fisheries and aquaculture, which comprise about 3.65% of the nation's GDP. Approximately 14.7 million people depend on Bangladeshi fisheries and aquaculture for full- or part-time employment. Fish products also provide about 60% of all animal protein in the average Bangladeshi's diet.
Shrimp farming has the potential to combat poverty, malnutrition, hunger and job insecurity among the growing population in Bangladesh, but poor shrimp farm management comes with consequences. In its current state, shrimp farming may pose more problems in Bangladesh than it can resolve.
Consequences
The rapid expansion of shrimp farming has had adverse environmental, economic and social effects in Bangladesh. Poor placement of farming systems can lead to saltwater intrusion in groundwater, deforestation and loss of mangrove forests. All of these consequences overall result in changes to local water systems and the deterioration of soil and water quality. This in turn threatens biodiversity, crop production and both supplies of potable water and critical cooking fuel.
The environmental effects of high-intensity shrimp farming in Bangladesh thus endanger human health and survival tools, particularly among people living in rural coastal areas. These individuals have limited access to alternative livelihoods. This dynamic leads to social imbalance and contributes to criminal activity in the Bangladeshi coastal regions.
The long-term environmental and social ramifications of Bangladeshi shrimp farming pose economic costs as well, including unemployment and loss of natural resources. These may outweigh the economic benefits of Bangladeshi shrimp production.
Solution for a Sustainable Future
To combat the environmental, social and economic consequences of high-intensity shrimp farming, some Bangladeshi shrimp farmers are turning to integrated multi-trophic aquaculture (IMTA) systems. IMTA relies on natural processes to cultivate aquatic organisms at multiple trophic levels within the same farming system. Organisms within the system, including finfish, shellfish and seaweeds, interact to recycle and reuse nutrients. IMTA requires minimal external inputs and simulates natural ecosystem processes, much like shrimp farming systems prior to the 1970s Blue Revolution.
When properly executed, IMTA shrimp farms in Bangladesh can produce multiple marketable organisms, raise organism survival rates, increase biomass yield and reduce harmful nutrient concentrations in water. IMTA systems promote biodiversity by supporting production at multiple trophic levels. They relocate shrimp farms from threatened mangrove forests to open-water environments like coastal rivers and estuaries. This discourages intensive, environmentally degrading shrimp farming practices. Further, the regrowth of mangrove forests contributes to carbon capture. All of these processes increase ecosystem resiliency and bolster the long-term efficacy of sustainable Bangladeshi fish farming practices.
In 1998, Bangladesh adopted a National Fisheries Policy. The policy recognizes the detrimental effects that shrimp farming has on the nation. It seeks to optimize fishery resource use in order to encourage economic growth, feed the population, alleviate poverty and protect human and environmental health in Bangladesh. Widespread adoption of IMTA shrimp farms could facilitate sustainable Bangladeshi fish farming practices and, overall, be a step in the right direction.
– Avery Saklad
Photo: Flickr
The post Sustainable Bangladeshi Fish Farming: IMTA appeared first on The Borgen Project.
Parboiled Rice: a New Hope for Women in Africa
A women rice farmers' cooperative in Togo has tripled its output and improved the quality of rice produced by using parboiling equipment. They received this equipment from the West Africa Agricultural Productivity Program (WAAPP). The corresponding increase in sales of rice has also increased household incomes, lifting women in Africa out of poverty and giving them the chance to send their children to school.
The World Bank reports that 69% of households in rural areas in Togo were living below the poverty line in 2015. Female-headed households are especially vulnerable, with 57.5% living in poverty, because women in Africa lack the same economic opportunities afforded to men. With equipment from the WAAPP, the Femmes Vaillantes cooperative in Anié, Togo, is fighting back.
Success of the Femmes Vaillantes Cooperative
The Femmes Vaillantes women's cooperative began in 2007 with just 12 farmers. Through WAAPP training, the women farmers in the cooperative began using a rice transplanting technique that increased their output by more than four metric tons per hectare.
Parboiled rice is in high demand in West Africa, and watché, a popular meal whose main ingredient is parboiled rice, drives the market. Because of this demand, the women of the Femmes Vaillantes cooperative in Togo were well accustomed to the process of parboiling. However, they only recently acquired the equipment to maximize efficiency. Their previous method of parboiling was time consuming. According to Ebiro Kadokilah, the head of the cooperative, the old process resulted in the loss of three kilos of rice for every 100 kilos produced.
Now, the cooperative produces 800 kilos every week without any loss, tripling output. Increased profits have provided Kadokalih and the other members of her cooperative with the means to rise from poverty, for themselves in the present and even more so for their children in the future.
"I am a widow," Kadokalih said, "and I am finally able to provide for my family. Most important, I manage to pay the education expenses of all my children."
With the profits from added sales, the Femmes Vaillantes bought two hectares of land in Sevia, a nearby village, in the hopes of further increasing productivity. Kadokalih is even looking to build a parboiling center, which would create jobs in the area and provide greater income benefits to women in Africa and those in the cooperative.
Rice produced with the parboiling equipment is also more nutritious than what the women previously produced, providing surrounding communities that buy the rice with added health benefits.
The West Africa Agricultural Productivity Program
The WAAPP was created in 2008 with the mission of increasing food security in West Africa through gains in food productivity and availability. In 2019 alone, the WAAPP increased rice, fruit and tuber production by 150%, helping make smallholder farms profitable. The WAAPP initiative has impacted more than 227,000 Togolese women as of January 2020 through its cooperative involvements.
The agricultural sector represents about 35% of West African nations' combined GDP and employs 60% of the active labor force. Despite its integral role in the region, the agricultural sector in West Africa struggles with some of the lowest crop yields in the world. Lagging agricultural productivity stems from low-quality seeds and fertilizer, as well as a general lack of information about and access to agricultural technologies and best practices. The market itself suffers from underdeveloped farmer-market linkages and globally high transportation costs.
Overall, Africa is ripe with untapped natural resources. The continent uses only about 10 million of some 130 million hectares suitable for rice production. The WAAPP aims to change that, and women in Africa are helping further that cause.
Reaching Out Beyond Togo
Togo is one of four countries where the WAAPP, assisted by World Bank funding, has given farmers parboiling technologies and training, increasing both labor productivity and rice quality. The other countries involved in the program are Benin, Guinea and Niger. The World Bank describes rice parboiling as a growth industry, meaning that it shows promise for future poverty alleviation and economic development efforts in West Africa. Like Togo, Benin has recently felt the effects of this promise.
After receiving training, rice parboiling and other business-related equipment from the WAAPP, cooperatives in Benin have seen similarly positive trends in productivity, with rice processing capacity up 400% in two years.
"In the past, we had to get at least four women to manually sort a 100-kilogram bag, which took all day," Bertin Adéossi, coordinator of the Framework Program to Support Agricultural Diversification in Benin, told the World Bank. "By comparison, the sorting machine we have installed produces 1.4 metric tons per hour."
Between 2017 and 2018, sales revenues in this cooperative rose from CFAF 33 million (about $60,000) to almost CFAF 80 million (almost $145,000). The significance of that change shows in the lives of these women in Africa, who have gained from the parboiling industry and the work the WAAPP has done.
Togo and Benin are just two examples of how these improvements in productivity, efficiency and quality in the rice parboiling industry are invaluable to long-term economic growth in West Africa. As this sector grows, so do the communities that support it. And, as the WAAPP's project spreads, women in Africa gain more opportunities to work their way out of poverty, lifting whole nations with them in their pursuit of a better life.
– Olivia du Bois
Photo: Wikimedia Commons
The post Parboiled Rice: a New Hope for Women in Africa appeared first on The Borgen Project.