4 Facts about Homelessness in Nicaragua
Nicaragua, a Central American nation between the Pacific and the Caribbean Sea, has a population of more than 6 million. Unfortunately, homelessness is a current struggle in the country. The homeless are known as some of the most marginalized groups in Nicaragua, and the population of homelessness is only increasing. Currently, around "30% of the population lives on about$2 per day." As Nicaragua lacks the key characteristics of a well-developed country, a correlative relationship between development and homelessness. Here are four facts about homelessness in Nicaragua.
4 Facts about Homelessness in Nicaragua
These points mark four facts about homelessness in Nicaragua. There is a strong need for economic improvements in order to reduce the homeless population. The first step is creating more homes for families to stay in and improving the current homes with more available resources. Furthermore, improvements in crop production can help families in agriculture earn a sustainable living.
– Rachel Hernandez
Photo: Wikimedia Commons
The post 4 Facts about Homelessness in Nicaragua appeared first on The Borgen Project.
Hunger in Croatia
Hunger in Croatia has been a historical plague starting in 1917 when World War I set the country to a two-year famine. The struggle continued through the 2008 recession that increased poverty and unemployment rates by 8%. As in many contexts, Croatia's economic hardship left many families with insecure food sources, with children being the most vulnerable to malnutrition and stunting. Consequently, in UNICEF's 2014 report "Children of Recession," the number of Croatian children living in poverty or at the brink of poverty was at an alarming level.
Fighting Hunger in Croatia by Addressing Poverty
Due to the correlation between poverty and hunger, the Minister of Social Welfare Milanka Opacic launched an initiative in 2015 to combat issues of hunger in Croatia. Part of this initiative included providing free school lunches to all children. As a result of this initiative, the Global Hunger Index in 2015 reported that Croatia, alongside 17 other countries, had reduced the number of people with insecure food sources by half. Furthermore, in 2016, the Global Hunger Index ranked Croatia as being of low concern for hunger.
The Link Between Hunger in Croatia and Agriculture
However, the problem of hunger in Croatia is not solely caused by poverty. Croatia is a country heavily dependent on food imports. Despite the fact that Croatia has quality agricultural land, plenty of water as well and a diverse climate and landscape, it is unable to produce enough food for the consumption needs of citizens. Based on its resources, Croatia should be a major exporter of agricultural goods; instead, Croatia imports 3.5 billion euros worth of food. One main cause of insufficient agriculture production in Croatia is inadequate and ineffective management of land. Due to this mismanagement, Croatian agricultural estates remain small, fragmented, underdeveloped and ultimately unproductive. Croatia suffers from agricultural stunting as a result of depopulated rural areas, a poor market value chain and outdated technology.
These issues will perpetually tie Croatia to food imports and fundamentally prevent the nation from being agriculturally independent. From an economic or trade perspective, this import dependence is not a problem. Every country in the world imports goods that it cannot produce domestically. However, in the era of COVID-19, heavy reliance on imports raises concerns; especially when the import is something as important and life-sustaining as food.
Steps Towards a Secure Croatia
While initiatives combating hunger in Croatia have made great domestic progress through increasing access to impoverished communities, there is still work to do. Experts call on Croatia to extend their hunger policies and focus on investing in domestic agricultural production. Croatia has already proven to be a country prone to hunger and it simply cannot afford to be self-sufficient in the provision of food in order to survive potential events like security threats, natural disasters or resource depletion.
Croatia has indisputably improved remarkably in regards to hunger since the 2008 recession. However, there is still a long way to go. This work requires funding, research and dedication; if successful, these efforts will result in an agriculturally independent and secure Croatia.
– Lily Jones
Photo: Flickr
The post Hunger in Croatia appeared first on The Borgen Project.
How Genetically Modified Pests Improve Food Security
Humanity's ability to feed itself by farming crops is a skill that has existed for millennia. Agriculture has long served humans' need for nourishment and has allowed the growth and expansion of populations across the world. However, the same agricultural problems that plagued early farmers' crop fields such as weeds, insects and weather still plague modern farmers today. Modern solutions like genetically modified pests are emerging to increase crop yield and food security for millions.
Issues Facing Farming
One key problem farmers face is pests. Pests such as the diamondback moth and the medfly are extremely dangerous to the health of key crops globally, and pests in general cause crop damage in one of two ways: they either eat or burrow into the plant, or they carry a disease that threatens the plant's health. On a global scale, pests and the pathogens they carry are reducing crop yields major food crops by 10 to 40%. Furthermore, the resulting dead or inedible crops around the field lead to lower crop yields. In poverty-stricken areas, every crop is critical in preventing families from going hungry. For this reason, crop loss to pests is a massive problem that must be addressed.
Current Solutions and Room for Improvement
Farmers currently attempt to combat these insects with many types of pesticides, including insecticides. Insecticides are chemicals used in both rich and poor countries worldwide to kill the insects that threaten crops. Pesticides are utilized particularly heavily in South America, with insecticides comprising a significant component of total use: in fact, as of 2017, countries like Ecuador have used as many as 4,700 tons of insecticide on their crops to protect against dangerous insects.
With the heavy use of insecticides permeating agriculture globally, a major problem is on the horizon. The very insects these chemicals are designed to protect against are beginning to grow resistant to pesticides' effects. This resistance leads to chemicals being unnecessarily sprayed on food crops, adversely affecting human health without protecting crops from any damage. Given the issues emerging from insecticide use, an innovative new solution is desperately needed.
A New Solution: Genetically Modified Pests
Valiant scientific efforts are emerging to curtail the issue of insecticide immunity. Oxitec, a company based in the U.K., has created a healthy and environmentally friendly solution to the pest dilemma. Their methods involve the "friendly" genetic modification of male pests to include a "self-limiting" gene. This gene is then passed on to wild females in affected areas. This gene kills off the female's offspring before they can reach a mature enough age to reproduce, restricting population growth. The gene modification process ultimately shrinks the insect population, protecting more plants and increasing crop yield.
The benefits of Oxitec's technology extend beyond plant protection. This gene also helps protect other insects, such as bees, that are vital to the agricultural process by killing off their predators. With a robust population, these insects can more efficiently pollinate and increase overall crop yields. Genetically modified pests are also beneficial to environmental and human health. Once properly implemented, this method completely replaces the insecticides that have been known to cause pollution and illness when applied in high volumes.
Impact of Genetically Modified Pests
Genetically modified pest control presents positive implications for poor farmers worldwide. This technique is cost-effective, as the work to defend against pests is done by the insects themselves in nature. Thus, participating farmers save money by no longer having to purchase insecticides and can use the extra funding to help increase crop yields, food supply and income. Additionally, the health benefits of removing insecticides from crops mean farmers and consumers alike benefit nutritionally. This is especially useful in regions where healthcare quality is poor or inaccessible. By removing the health risks of insecticide ingestion, those lacking adequate healthcare could experience a reduction in medical concerns.
By providing a plethora of agricultural, environmental and financial protections, genetically modified pests have the potential to improve the quality of life for millions of farmers. Better yet, this new method of pest control empowers farmers by allowing them to focus on improving other aspects of agriculture, which could increase food security and health for consumers across the globe.
– Domenic Scalora
Photo: Flickr
The post How Genetically Modified Pests Improve Food Security appeared first on The Borgen Project.
Hunger in Namibia: What You Need to Know
Although Namibia is an upper-middle-income country, it still struggles with a high rate of poverty and undernourishment. According to the World Food Program, 26.9% of the country's population lives in poverty. In addition, according to the UN, 430,000 people are in desperate need of food. Namibia, since its independence, has seen good economic growth. The country's GDP grew from $3.8 billion in 2000 to $12.3 billion in 2019. However, hunger in Namibia remains a growing issue.
Over the past years, the agriculture economy in Namibia has suffered from droughts. The reduction of produce from the food industry is causing hunger in Namibia as families struggle to grow enough food to feed their families. Hunger in Namibia is leaving many children and families malnourished which significantly affects the progress of the nation. Still, both the government and its partners are working to address hunger in Namibia.
Who Is Affected?
Over the past decade, Namibia has faced a lot of droughts leaving low-income-earners struggling to make a living. With a population of approximately 2.4 million people in 2018, 18% (430,000) of the country's people face severe acute food insecurity and need humanitarian aid.
According to a government report, the country's agriculture sector, which is partially powered by smallholder farmers, provides for most of the country's population. Many families who are low income find it difficult to buy food because of increasing food prices.
Malnutrition in Namibia is also affecting children. According to the World Food Program, approximately 23% of children in Namibia are stunted in their growth because they do not eat enough nutritious food. Stunting can have a dangerous effect on the development of children and can even influence their behaviors as they grow older.
Causes of Hunger in Namibia.
In 2019, because of the lack of rain, Namibia food production, both its crops and livestock, fell. Namibia lost 60,000 tons of crops and 60,000 livestock. The two main crops that are planted are maize, which declined in production by 26% between 2018 and 2019, and millet, which declined by 89%. The lack of rain in Namibia hit cereal production the hardest.
The most affected regions of the country are Northwestern parts and the Southern provinces. Due to losses in sales from their livestock, some farmer's households are finding it difficult to purchase food from markets. Currently, families in 14 regions in Namibia spend more than 50% of their income on food. The cause of drought in Namibia has been attributed to climate change, which is said to be only getting worse.
What Is Being Done?
To help fight against the hunger crisis, the government incorporated the Hunger Initiative in the Harambee Prosperity Plan in August 2016, a plan which is in action through 2020. The plan focuses on 5 different pillars: Effective governance, economic advancement, social progression, infrastructure development, international relations and cooperation. The fight against hunger falls into the Social Progression sector. According to a government report in 2019, Namibia's government is addressing the country's hunger crisis by making food banks available in 7 different regions in the country. These food banks reach 17,260 food-insecure households. To deliver food the government relies on unemployed youth who are part of Street Committees.
The government aid given to people who are food-insecure varies. For example, between 2016 and 2017 the government spent $304 million on its drought program but only $5 million in 2017-2018 because the impact of the drought was lower. To provide malnourished children with food, the government uses a program called the School Feeding Programme. In 2017 they fed 377,521 students. According to the government, providing students with food helps limit the school dropout rate among students who live in poverty. The World Food Program is also helping the government fight malnutrition in children by providing Namibia with technical assistance; the group also helps the country with both policy and strategic guidance.
Furthermore, to help farmers, the government work also extends to provide them with 162 tractors to aid in the cost of plowing for communal farmers.
Although Namibia faces the constant threat of drought, the government and its partners are dedicated to providing nutritious food to many families in need.
– Joshua Meribole
Photo: A Cup of Jo
The post Hunger in Namibia: What You Need to Know appeared first on The Borgen Project.
How Chinese Herbal Medicine Helps Poor Farmers
The country of China is geographically diverse, from coastal foothills to desert basins to lush mountains. China's beautiful, towering mountains are home to many rural villages and rare plants, like huanglian, that don't grow anywhere else in the world. These are some facts to know about how Chinese herbal medicine helps poor farmers.
What is Chinese Herbal Medicine?
Huanglian, also known as Chinese goldthread, is a bitter Chinese herbal medicine. Its uses include treating ailments such as vomiting, jaundice and eczema. It is one of many herbs used in Traditional Chinese medicine (TCM), a natural method of healing that has changed little in the thousands of years it has been practiced. 
TCM is based on restoring the vital life force, called Qi, in the body. Imbalances between the yin and yang that make up Qi are purported to cause diseases and illnesses. Herbal medicine is just one aspect of TCM. Other practices that have made their way into the Western world include acupuncture, fire cupping and massage.
Controversy Around TCM
Many people regard TCM as a pseudoscience because it hasn't undergone as much scientific testing as Western medicine. However, many people experience benefits from using alternative therapies alongside Western medicine. Organizations like the Accreditation Commission for Acupuncture and Oriental Medicine and the National Certification Commission for Acupuncture and Oriental Medicine regulate and certify practitioners of TCM in the U.S. While not understood to the degree that prescription drugs are, TCM works for many people as complementary therapy or treatment for lesser ailments.
Identifying the Problem
Southwest China's mountainous regions are some of the poorest in the country. Since China started its fight against poverty, one of the big questions was how to reach and help remote villages like Zhongyuan and Huangshan. These small mountain villages have barren soil, few industries and little access to the outside world. Their populations are small, with only a few hundred residents. Most are very poor. 
Jun Wu is an associate professor from the Jiangxi University of Traditional Chinese Medicine. Wu was appointed as a poverty-alleviation Party official for the Zhongyuan Village in 2018. He and his team encouraged the villagers to grow white lotus and gualou, crops used in TCM to treat various health issues.
Herbal Medicine Provides Industry
Zhongyuan Village's white lotus plantation reached nearly one million yuan — or around $150,000 — in revenue in 2019. Gualou is grown by individual farmers rather than in a plantation. The plant also brings in about 30,000 yuan or around $5,000 per hectare each year. Per capita disposable income for villagers in Zhongyuan grew 21.3% over the past year as a result of the Chinese herbal medicine industry.
Huangshuan has also seen similar economic growth to Zhongyuan, growing herbs like lily bulb, turmeric and hogfennel root. The TCM industry has also created jobs for villagers in related work such as washing harvested herbs, weeding farmland and keeping away insects and other pests. Households are expected to have their income increased by at least 5,000 yuan or $700 this year. 
The Chinese herbal medicine industry promises a brighter future for everyone involved. Unused land is given a purpose, household income increases and more job opportunities emerge. The village as a whole becomes more prosperous. Growing crops for TCM is an innovative and effective way to help China's most impoverished and isolated citizens become economically self-sufficient.
– Kathy Wei
Photo: Pixabay
The post How Chinese Herbal Medicine Helps Poor Farmers appeared first on The Borgen Project.
Hunger in Samoa: Causes and Effects of Malnutrition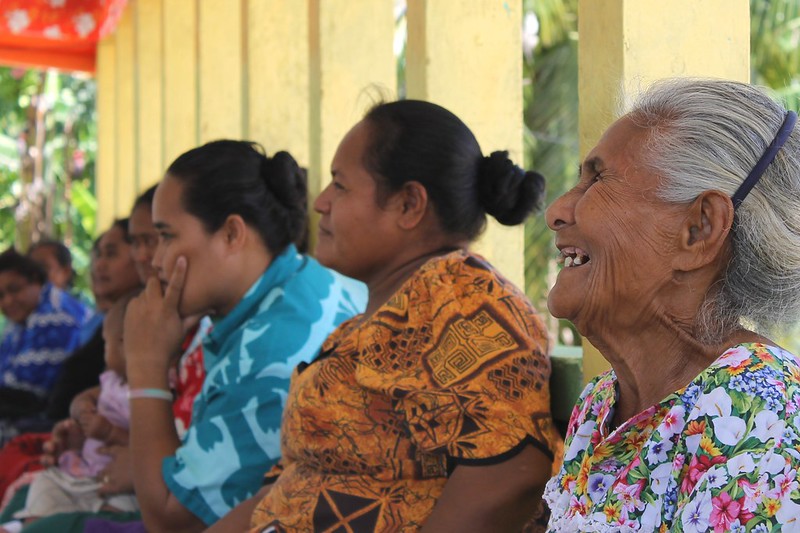 With a population smaller than 200,000, Samoa is a small island in the south-central Pacific Ocean. Samoans gained their independence from New Zealand and Germany in 1962, and now inhabit the westernmost islands within the archipelago. Although the United Nations has not identified Samoa as a "Least Developed Nation" since 2014, food insecurity and hunger remain in Samoa as lingering consequences of poverty, natural disasters and foreign dependency.
Lack of Resources
Samoa lacks arable land and agricultural resources; almost three decades of devastating natural disasters, including the 1990 Ofa and 1991 Val cyclones, have flooded and destroyed much of the once arable land in Samoa. Samoan hunger rates rise following such incidents. However, in 2015, despite a cyclone hitting that same year, Samoa was declared one of the 40 countries that have cut hunger rates in half within thirty years. As of 2016, 81.9% of Samoans lived in rural areas, yet only 2.8% of the country's 1,097 square miles of land was arable. For Samoans, barren land has made agricultural innovation one of the only, yet most complex, options. In 1994, 22.1% of the Samoan GDP was derived from agricultural sales and other food production. By 2019, agricultural contribution to GDP fell to 9.8% due to a lack of farming land, knowledge and financial incentive.
Lack of Quality Food
Imported foods provide increased caloric quantity, not quality; from 1961 to 2007, the surge of imported foods made 900 extra calories available per person per day, largely curbing hunger in Samoa. Overall calorie availability nearly doubled during that time, yet dietary fat availability rose at a disproportionately fast rate of 73%. Imported foods, like meats and vegetable oils, rose from 10 calories to 117 per Samoan per day. Yet, the caloric intake of traditionally consumed and locally produced food like coconuts, starchy vegetables and fruits rose negligibly. Overconsumption of calories and high-fat foods are linked to chronic diseases such as obesity, diabetes and heart disease, all of which are on the rise in Samoa.
Obesity, diabetes and malnutrition coexist. In 2013, 45.8% of Samoans had diabetes, compared to 22.3% in 2002. In 2017, an estimated 89.1% of Samoan adults were overweight and 63.1% obese. Yet, an estimated 4% of children aged five or less experienced acute malnutrition or wasting, and 5% experienced stunting in that same year. Such rates are related to tariff liberalization, which continues to increase accessibility to non-perishable, mass-produced foods. Samoan's overconsumption of processed macronutrients and sodium has led to obesity, masking the underlying micronutrient deficiencies and severe undernourishment.
Lack of Financial Equality
Education, income and access to healthy foods are interconnected. The percentage of Samoans living below the food poverty line had dropped from 10.6% of the population in 2008 to 4.3% in 2014; incidences of extreme hunger and poverty have steadily declined due to heightened caloric availability. However, Samoan financial inequality continues to climb as a result of the globalization that also has nearly eliminated extreme hunger. Samoa imports goods at a much higher rate than they export goods, leading to a lack of cash in the economy as well as a lack of job opportunities for those not directly connected to the global trade market.
Those living at or below the food poverty line typically lack formal degrees and belong to the 8.7% of Samoans who are unemployed. Cultural and historical circumstances have made imported food, regardless of their quality, more desirable than traditionally consumed foods. Wealthy and impoverished Samoans alike have developed an appetite for imported foods. The most vulnerable in the population, however, do not have a choice in what they consume.
Initiatives Tackling Food Security in Samoa
An alarming uptake in cases of overnutrition and resulting chronic diseases have occurred in Samoa. As a result, strides have been taken in addressing the root causes of food insecurity and the remaining hunger issues. An example of this is the recently launched 2019 Agriculture and Fisheries Productivity and Marketing Project. This project aims to improve food production infrastructure and implement sustainable agricultural practices over the next several years. By improving data collection of food insecurity, chronic disease and poverty rates, this project will localize Samoan food production industries. The project's emphasis is on creating a more interconnected food landscape; this will not only continue to eliminate hunger in Samoa but will also increase cash flow and decrease chronic disease rates in the country over time.
Until then, groups like Caritas will continue to serve as a lifeline. Caritas runs two programs that prepare Samoans for natural disasters by training locals and installing emergency supplies throughout the island for distribution. The group was able to help more than 1,476 Samoans in 2012 suffering from hunger after Cyclone Evan.
– Caledonia Strelow
Photo: Flickr
The post Hunger in Samoa: Causes and Effects of Malnutrition appeared first on The Borgen Project.
Pest Control in Low-Income Nations
Agriculture is often crucial to the economies of lower-income nations. In Sub-Saharan Africa, more than 60% of the population is smallholding farmers and about 23% of the GDP comes from agriculture. Because of the importance of this industry, pest control can become a major issue in a lot of countries.
Influence of Pesticides
When pests are not properly handled, produce is damaged, which leads to reduced yields and profits. If crops are drastically damaged, it can lead to a decrease in food supply and an increase in prices. When pesticides were first introduced to farmers in Africa, it seemed to be a quick and easy form of pest control to fix their infestation problems. Pesticides increased yields, which led to higher household incomes and more trading. However, pesticides present their own set of obstacles. When mishandled, pesticides can be very dangerous. Many farmers lack the proper knowledge and equipment to safely administer the chemicals. This can cause health problems among farmers, contaminate soil and water sources, and result in pesticide-resistant insects.
Pesticidal Pollution in Kenya
A study conducted in 2016 that tested the water quality of Lake Victoria in Kenya revealed the negative impact pesticides had on the environment in the area.In May 1999, the European Union imposed a fish import ban on all fish from Lake Victoria when it was discovered 0rganochlorine pesticides were being used to fish in the lake. This ban resulted in an estimated $300 million loss for Kenya.
Organochlorine pesticides are mostly banned in high-income nations, but they are still used illegally in East Africa. Sometimes organochlorine pesticides are also used in East Africa for "public health vector control," meaning to control the population of pests that spread diseases. The continued use of these pesticides is cited as a reason why pesticidal pollution was still found in Lake Victoria in 2016. Testing the water revealed that the pesticide concentrations in the lake were higher during the rainy seasons compared to the dry seasons. This led to the conclusion that the pesticides were entering the lake from contaminated runoff from surrounding farms. Those conducting the study concluded that the lake contaminations presented an immediate danger to the animals and humans relying on the lake as a food and water supply, due to the pesticide bioaccumulation entering the food chain.
Integrated Pest Management (IPM)
Cases such as Lake Victoria's are why the government, academic and public agricultural agencies have been promoting the use of IPM. IPM is a system that aims to decrease the need for pesticides by "incorporating non-chemical techniques, such as pruning strategies or soil amendments that make plants less inviting to pests, using insect traps that monitor pest populations so growers can be more precise with chemical sprays or adopting pest-resistant crop varieties." The UN Food and Agriculture Organization (FAO) and the Organization for Economic Co-operation and Development (OECD) have all supported the IPM process. Still, IMP has been slower to spread to the low-income nations of the world.
Whereas pesticides are made to be harmful and heavy-handed, IPM requires more finesse and care. IPM requires farmers to possess significant pest management knowledge in order to be effective. They must closely monitor their crops and keep detailed records. This is a difficult change for a farmer to make, especially when failure can have dire consequences, as they rely on their farms for food and income. However, with proper training and knowledge, IPM can present a good alternative for pest control to farmers who lack easy access to pesticides or can't afford them.
The FAO has been using the Farmer Field School program to try to teach IPM and other sustainable farming practices to farmers in low-income nations. Programs like these are likely the most effective way to teach farmers about alternatives to pesticides. They may be able to help farmers in low-income nations find the resources necessary for safe and successful pest control.
Agriculture is often very important to the economies of lower-income nations. Improper use of pesticides, due to a lack of resources, can end up negatively impacting the environment in those areas where people are trying to grow crops. Programs like the Farmer Field School Program may be able to help lower-income nations transition to safer pesticide methods, such as IPM.
-Lindsey Shinkle
Photo: Flickr
The post Pest Control in Low-Income Nations appeared first on The Borgen Project.
Coffee Production in Vietnam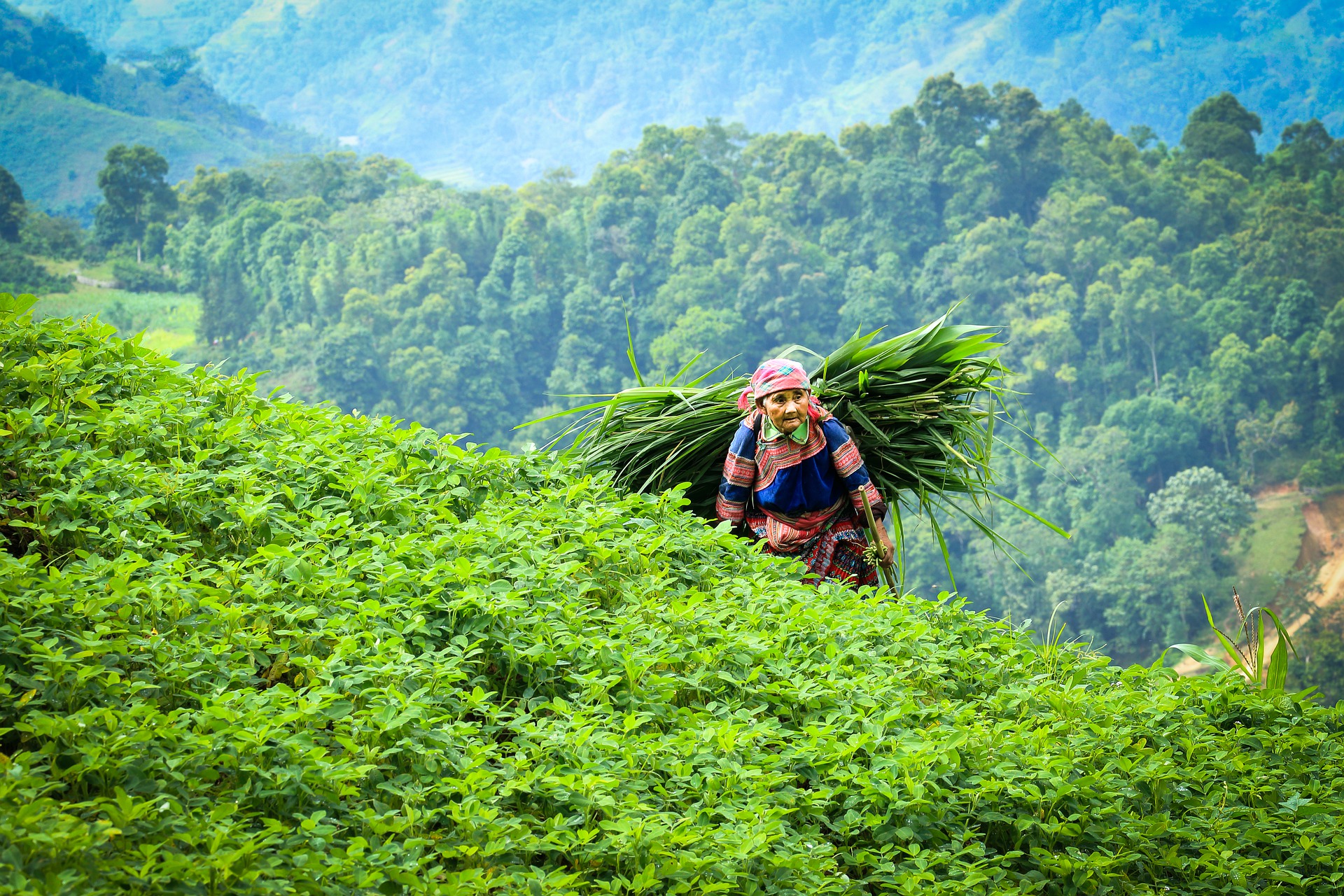 In southeast Asia, Vietnam has dominated the coffee industry as the second-largest producer in the world behind Brazil. In 2016 alone,
1.8 million tons of coffee
worth the equivalent of over $3 billion, was exported from Vietnam. Coffee production in Vietnam means more than popularity. It means economic stability and eliminating poverty.
Historical Production of Coffee
Coffee culture is an established social tradition in nearly all countries. Coffee beans have been one of the most impactful and cultivated products dating back to the 15th century. Societies changed with the creation of coffee houses and advances in technology to keep up with demands. The spike in crop exportation shifted coffee from an early morning refreshment to a global trade phenomenon.
Coffee production in Vietnam stems from French colonization in the mid-1850s. The Robusta bean became widespread throughout the country. After WWII and the Vietnam War, private farming opened up for more business opportunities. Vietnam began to slowly regain economic security in the late 1980s. Since then, 3 million jobs have been generated from coffee-based agriculture.
Technology
Advances in machinery have cut costs for farmers and have kept coffee production in Vietnam consistent compared with other competitors. Reducing the labor-intensive strip-picking with automative and mechanical harvesters has become the norm. Even hand-made equipment serve farmers by reducing damage to trees. Investing in technology to improve sustainability practices contributes to the national output. Coffee production in Vietnam has also profited due to investments put into advanced coffee plantlets from companies such as Nestlé.
Irrigation has a significant impact on coffee plantations due to water stress. Monitoring groundwater changes with water pilots help farmers evaluate how to manage aquifer recharge. Less water and pesticide use means a higher yield for farmers without paying more to combat the effects of climate change.
Gender Equality
Integrating women into coffee production in Vietnam has provided them with increased job opportunities. In contrast with predominantly male-run businesses, the coffee sector provides better access to women who wish to pursue business ventures.
Eighty-five percent of both men and women participate in economic enterprises in Vietnam. The inclusivity of women is higher in Vietnam than in other developing countries, where women are performing unpaid work. Through the booming coffee industry, women have aided in economic development through coffee trading companies. Negotiation strategies implemented by women through buyers and farmers prove to be successful. Training for the coffee supply chain given to women empowers them to make their own household decisions as entrepreneurs, and even own larger plots of land. Gender equality in the workplace is paving ways for gender equality throughout the country.
Sustainability
Vietnam has been ahead of other competitors regarding sustainable coffee production. Cooperatives such as K'Ho Coffee have utilized sustainable strategies such as planting nitrogen-fixing crops alongside coffee plants. This enhances the fertility of the soil. In addition, farmers raised free-range livestock and planted their own produce on their property to provide for themselves. Some experts also suggest that intercropping is the best way to increase the yield.
Programs focused on sustainable coffee production in Vietnam also increase annual income for farmers. The Sustainable Coffee Program has run for four years to help farmers adapt to the changing market. The program's focus involved various ways to increase production, from resiliency to climate change to developing financial awareness.
Combating the risk of groundwater depletion through soil testing and reducing energy outputs helps the country produce coffee at low costs. Being sustainably certified puts Vietnam at the top of the competition. Improved efficiency within smallholder farms means less waste as well.
With a forecasted output of 32.2 million bags for 2020 and the country exceeding exportation rates to the US and the UK, Vietnam plans to stay near the top of the coffee sector. Coffee production in Vietnam turned a once-war-torn country into an export powerhouse. Locals enjoy quality coffee in various ways while tourists seek to try Cà phê trúng, egg coffee, for the first time. The tiny green bean is more than just a sweet morning pick-me-up. It's a growing culture that is ever-changing the success of the country.
-Sydney Stokes
The post Coffee Production in Vietnam appeared first on The Borgen Project.
5 Facts About Poverty in Sri Lanka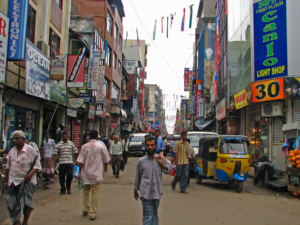 Sri Lanka is an island country that has 21.7 million inhabitants. However, that number sharply increases throughout the months of December to March as tourists flock to the island to visit its alluring beaches and mountainous terrain. The island nation resembles a tropical paradise, but poverty in Sri Lanka remains a critical concern as the country is still recovering from the tumultuous 30-year civil war which occurred from 1983 until 2009. Over the past decade, Sri Lanka has focused on reconstructing its economy and restructuring the distribution of wealth. The nation has made significant improvements but many serious issues remain in regard to poverty and the reconstruction process. Here are five facts about poverty in Sri Lanka.
5 Facts About Poverty in Sri Lanka
Economic Growth and Living Standards: The poverty rate of Sri Lanka (excluding the Northern and Eastern provinces) decreased from 22.7% in 2002 to 6.1% in 2013. Unfortunately, the nation's living standards do not reflect the same improvement. In 2013, approximately 45% of the population survived on less than $5 per day. However, the Sri Lankan economy has grown at an average of 5.6% over the past 10 years. This significant growth rate is expanding the middle class, improving purchasing power and increasing the disposable income of Sri Lankan citizens. Consequently, experts expect that living standards in Sri Lanka will improve in the years to come.
Rural Versus Urban Regions: Sri Lanka has a large rural sector which causes an unequal spatial distribution of wealth. In 2013, 75% of Sri Lanka's total population and more than 85% of Sri Lanka's poor population lived in rural areas. The country's wealth largely concentrates in urban centers, limiting poor, rural citizens' access to resources and establishing a correlated pattern of economic inequality. After the Sri Lankan Civil War ended in 2009, the nation began rebuilding its economy with a focus on manufacturing and important services. This focus encourages the expansion of an urban-based economy which will help to spread resources and balance the apparent economic inequality.
The Agriculture Industry: Almost 30% of Sri Lanka's workforce and about 50% of the employed poor work in the agriculture industry. The agriculture industry typically has lower wages and fewer opportunities to advance compared to jobs in other sectors. Therefore, it is difficult for poor Sri Lankans in the agriculture sector to increase their annual income and improve their social standing, further perpetuating the rural pockets of poverty in Sri Lanka. Urbanization helps to counteract this phenomenon as it enables rural inhabitants to experience the resources and opportunities that once concentrated in Sri Lanka's crowded cities. This structural transformation provides a wider array of choices in terms of employment and leisure, and it encourages poorer citizens working in the agriculture sector to engage in more productive industries which resultantly challenges the cycle of poverty in Sri Lanka.
Key Development Indicators: Other socioeconomic issues, such as malnutrition and climate change, directly affect Sri Lanka's poverty rate. According to the World Food Programme, 22% of Sri Lankans are undernourished or malnourished which signifies that many citizens lack necessary vitamins and minerals. Climate change also negatively affects the poverty rate in Sri Lanka as severe floods and droughts threaten food security and limit access to clean water. To combat these issues, the Sri Lankan government partnered with the World Food Programme to provide "technical and policy support to build national capacity to ensure access to food, end malnutrition and improve the productivity and incomes of smallholder farmers." Additionally, the Sri Lankan government has made significant advances in reducing maternal mortality and increasing access to primary education. The percentage of skilled practitioners attending births in Sri Lanka has dramatically increased in recent years. Resultantly, Sri Lanka's maternal mortality ratio has decreased from 500-600 maternal deaths per 100,000 live births to 60 maternal deaths per 100,000 live births in 2020. Education is a primary focus for the Sri Lankan government, as education is one of the most salient factors in alleviating poverty. Today, 99.08% of children ages 5 to 14 years old attend primary school in Sri Lanka.
COVID-19: Predictions determine that Sri Lanka will experience a 25% (or $750 million) decrease in exports due to COVID-19. The global pandemic has dramatically reduced Sri Lanka's export earnings, consumption and investment. As a result, top export industries (apparel, tea and rubber) have had to deliver devastating job and earning cuts. Social distancing requirements continue to restrict job performance and tourism, thereby threatening the stability of the economy and the national poverty rate. While the country braces for the economic impact, the government has focused on efforts to contain the spread of the virus. In April 2020, the Sri Lankan government issued a 24-hour curfew, closed all international flights and increased coronavirus testing to slow its spread. These measures made identifying cases of coronavirus quicker and easier which prevented thousands of more deaths from occurring, and which limited the damage to the national economy and poverty rate.
While these five facts about poverty in Sri Lanka show the country's challenges, it has made significant strides to reduce its poverty rate. Through its continued work independently and with NGOs like the World Food Programme, the country should be able to continue alleviating its poverty rate.
– Ashley Bond
Photo: Wikimedia Commons
The post 5 Facts About Poverty in Sri Lanka appeared first on The Borgen Project.
Decreasing Poverty in Ethiopia

There have been both strides and setbacks in recent years in the process of decreasing poverty in Ethiopia. Poverty in the region has been steadily falling. Several factors, including increased agriculture and a decreasing fertility rate, are responsible for this decline. However, the developing nation needs to do much more to stay on track.
The poverty rate in Ethiopia has been on a steady decline for the last 10 years. As a result, the country's health and quality of life have been improving. The World Bank reported that the national poverty rate decreased from 29.6% to 23.5% between 2011 and 2016. Here is a breakdown of what is decreasing poverty in Ethiopia. 
The Agricultural Factor
One of the main ways that Ethiopia has improved its poverty rate is through increased agricultural activities, which are the backbone of its economy. Data from 2018 shows that the majority of the population, approximately 80%, live in rural areas. Additionally, the World Bank estimated that in 2018, approximately 67% of employment was in agriculture. For Ethiopians, agriculture is a vital part of their income. As a result, one of the most effective ways of targeting poverty in Ethiopia is stimulating the agricultural industry. 
The Ethiopian Agricultural Transformation Agency has been identifying and remedying obstacles in Ethiopia's agricultural industry since 2010. According to the ATA's website, it operates "in order to provide a platform to address the most critical systemic bottlenecks constraining fulfillment of agriculture sector goals and targets identified by the government."
Another project that is positively impacting Ethiopia's agricultural industry is the Second Agricultural Growth Project. This project began in 2015 and aids in commercializing and increasing agricultural production.
All of this work has been paying off. According to a report published by the International Food Policy Research Institute, Ethiopia's total agricultural output in 2013/14 had risen an impressive 124% since 2004/5. With agriculture playing such a large role in Ethiopia's economy, a continued focus on expanding and commercializing this sector of the economy should continue to help eradicate poverty in the country.
The Fertility Rate Factor
Another factor affecting Ethiopia's poverty rates is a decrease in the fertility rate. The fertility rate is a measure of the average number of children per woman. In Ethiopia, the fertility rate has fallen from approximately 6.5 children in 2000 to 4.2 children in 2018. Fertility rates often correlate with poverty because the birth of fewer children results in a smaller drain on the nation's resources. Countries with lower fertility rates can often offer better resources to citizens because more resources are available to each child.
Setbacks
While the nation is working towards overcoming poverty, it still plagues daily life in many ways. One particular effect of poverty on public health is a lack of resources for maintaining hygiene, which is particularly vital in the era of COVID-19. A lack of running water in the country has led a chunk of the population, around 22%, to practice open defecation. This practice has many health risks for the Ethiopian public, as it often leads to people coming into contact with fecal pathogens.
Another hygiene-related issue tied to poverty in Ethiopia is a lack of running water to wash hands. In Ethiopia, approximately 30% of the population is without a facility in which they can practice basic hand washing. During the era of COVID-19, hand washing is more important than ever, and this lack of washing facilities could be detrimental to the country.
Steps Forward
The Water, Sanitation and Hygiene Project at World Vision Ethiopia has made great strides in providing clean drinking water and sanitation to Ethiopia. WVE's project "principally aims to reach children and families with a holistic suite of WASH interventions."
WVE has made a big difference since it started the WASH project in 2011. Between 2011 and 2018, WVE successfully provided 2.4 million Ethiopians with dignified sanitation. In addition to this success, it was also able to make sure that 2.45 million Ethiopians are practicing good hygiene.
In addition to the WASH project, WVE also works to fight disease and sickness. The organization's programs contribute to the health of more than 3.5 million vulnerable children in Ethiopia. Over the past 10 years, the organization has successfully built a hospital, 55 health centers, 257 health posts and 131 additional maternity blocks. The programs also renovated 11 outdated facilities and worked to provide the facilities with the necessary equipment.
WVE has also committed itself to combating illiteracy in Ethiopia, a necessity in any developing country. It offers a literacy program to children in Ethiopia, which is to help the children further their reading skills.
Over the past 10 years, there have been great steps forward towards decreasing poverty in Ethiopia. While these improvements are cause for celebration, it is also vital to address the poverty that still exists in the developing nation. All too often, people see progress as a sign that efforts are working and that they can simply maintain them or even cut them back. Ethiopia's recent success is an encouraging sign, but one that needs to spur, not curtail further action.
– Sophia Gardner
Photo: Flickr
The post Decreasing Poverty in Ethiopia appeared first on The Borgen Project.